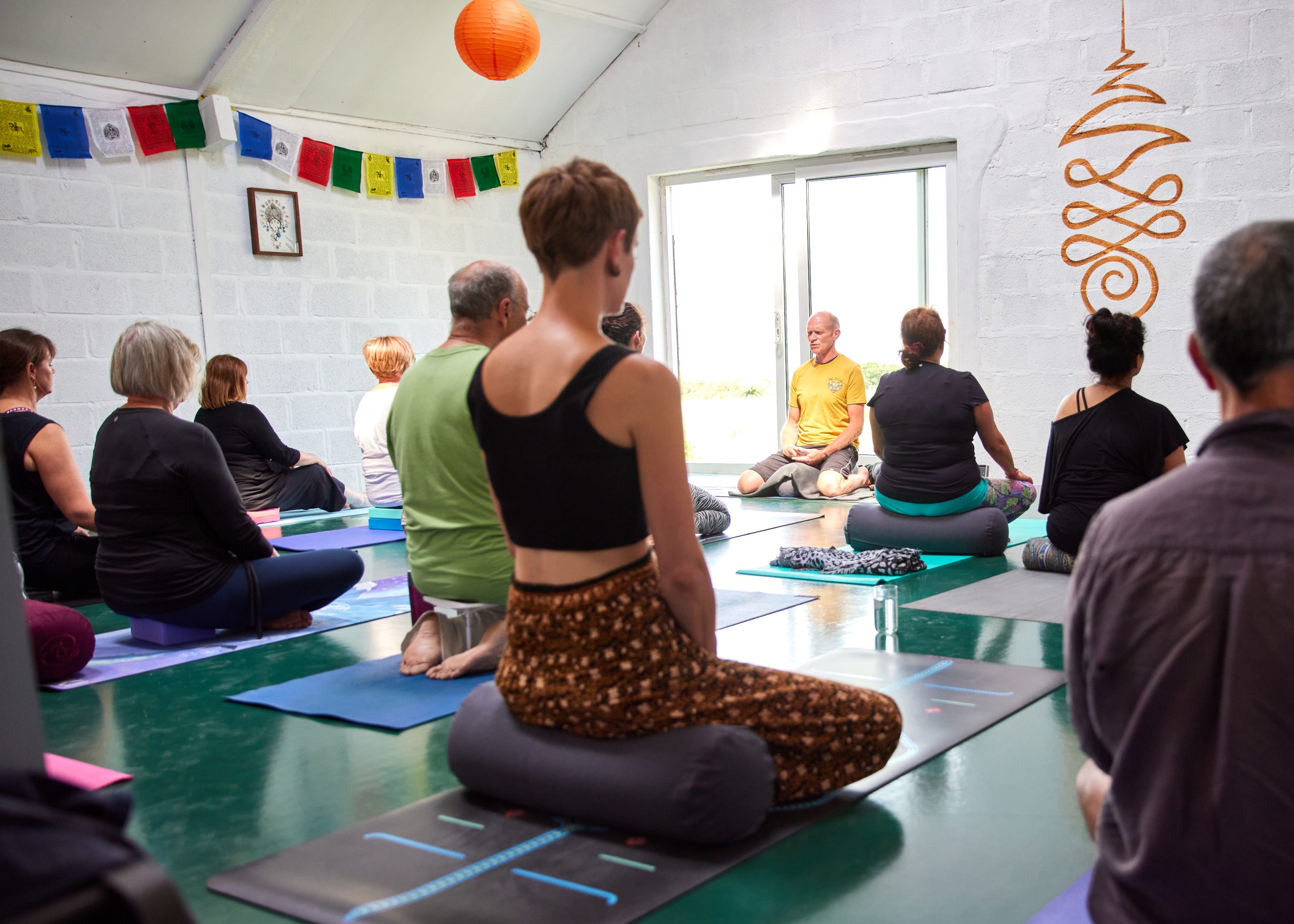 Yoga with Alex
It would be hard to imagine a better place to enjoy your practice than here in the tranquillity of Cwm Connell. Surrounded by nature and with no traffic noise or pollution you'll quickly find your flow.
If you are a practitioner join one of Alex's regular classes or arrange a one to one.
Yoga Classes
I teach twice a week.  On Monday evenings at 5.30 pm at the Old School Hall in Moylegrove. This is a 90 minute Hatha class for beginners and improvers covering the principles and practice of Hatha Yoga.
On Thursdays at 8.00am I teach a 60 minute Anahata Yoga Class in the Old School Hall.  For more information and to register please contact me at alex@cwmconnell.co.uk
One to One Classes
Whether you are keen to address specific issue or if you'd just like some time to talk about how your practice is progressing a one to one can be invaluable.
Generally 60 minutes in length these one to ones give us an opportunity to really consider and adapt poses to suit you and to work together to find sequences that bring opening and release.
Or we can just talk… The practice of yoga is a veritable rabbit hole and it goes deeper and deeper as you practice. Take the time to understand what is happening to you as you evolve.
Please contact me at alex@cwmconnell.co.uk to make a booking.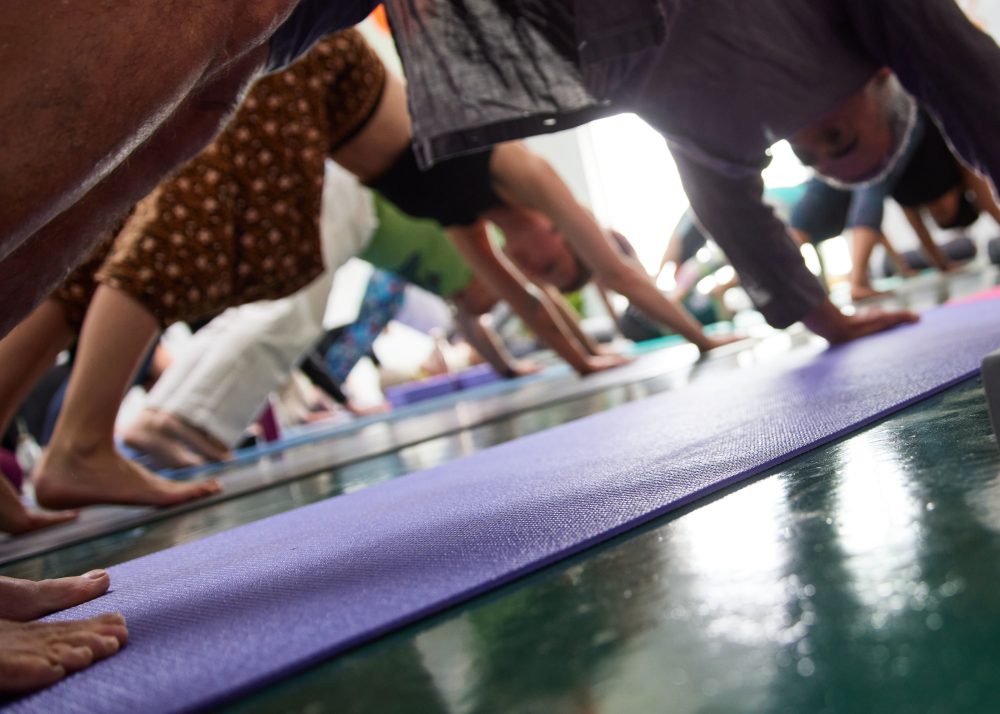 About Alex
My life changed when I walked into a yoga retreat eight years ago. The way I saw myself and the world around me shifted and I found a peace I'd never known before. Yoga has been central to my life ever since.
I taught in Hampshire for three years and I now teach classes and one to one sessions in Moylegrove in Pembrokeshire.
Training
I completed my first 200 hour foundation training in Vinyasa Yoga with Laura Gilmore at Bristol School of Yoga in 2018 and went on to study Anahatha Yoga with Peter Clifford in 2019. I completed Laura's 500 hour Advanced Course in 2021. I learnt to teach Yin Yoga with Melanie Coooper and Restorative Yoga with Anna Ashby and I continue my Hatha training with Meni Farkash.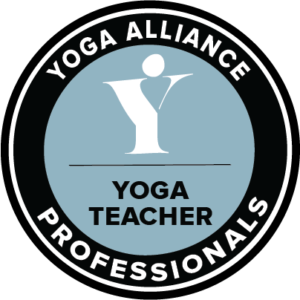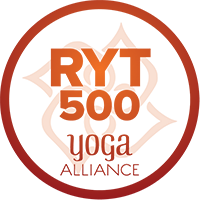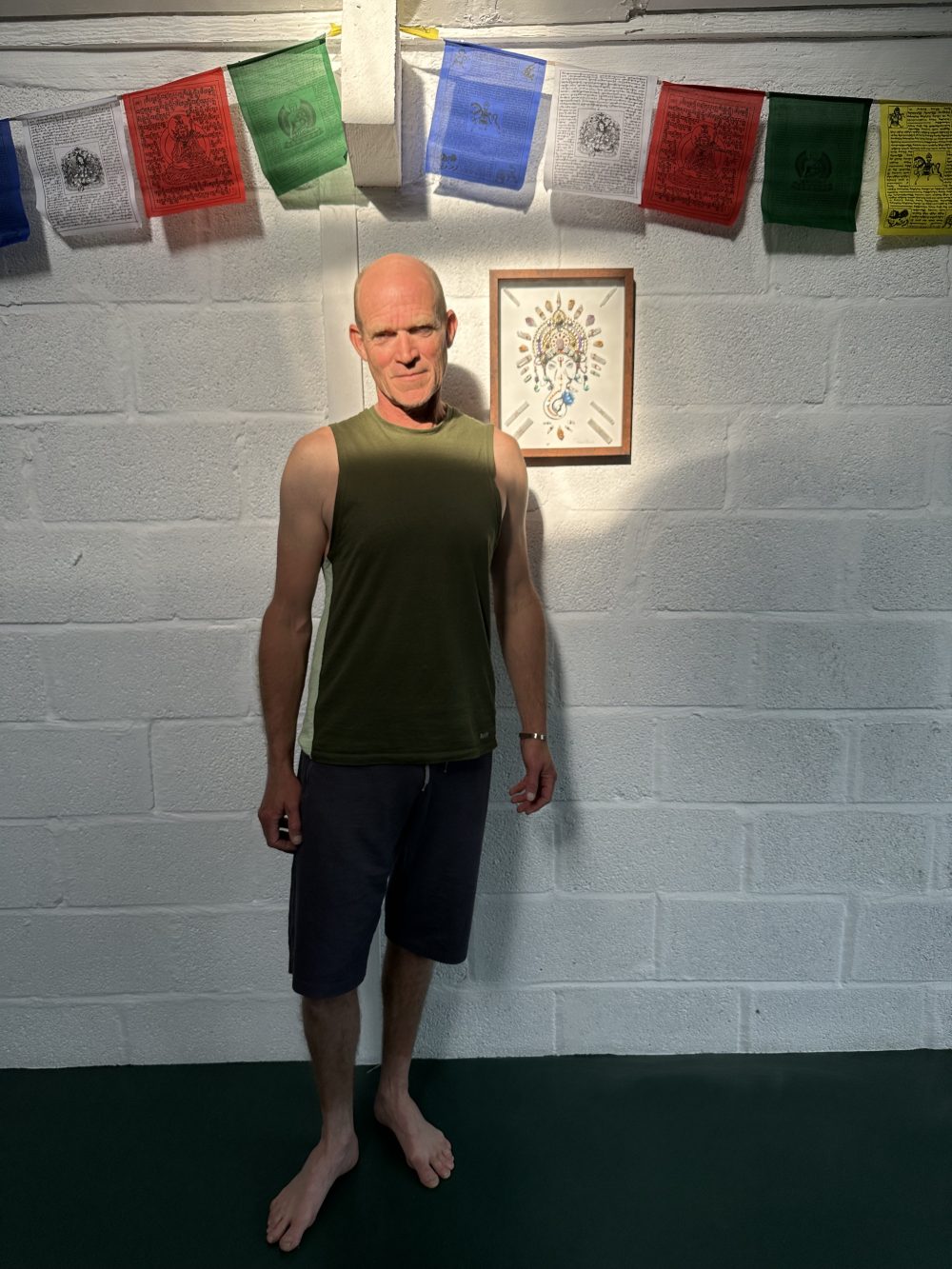 Testimonials
Alex's classes are incredible and I can't recommend more highly. His depth of knowledge, his passion and understanding makes for a wonderfully nurturing experience, leaving you completely refreshed, enlightened and calm.
Alex's Autumn Equinox Yoga Retreat was fantastic. His knowledge and guidance through practice was exceptional. The day was extremely well planned and a very calming and rewarding experience. Sad not to live nearer for more regular yoga with Alex.
I recently attended Alex's Autumn Equinox Yoga retreat in the wonderful yoga hall at Cwm Connell. The hall was warm and light; the retreat fully attended with a combination of Alex's regular students and others like me who'd travelled, knowing we'd be in for a treat. Three sessions of Anahata, Hatha and Restorative Yoga later, a wonderful lunch and evening banquet, I was gently restored. Thank you Emma and Alex for your wonderful hospitality.
We really enjoyed the beautiful Yoga practices, Reflexology, yummy food (please may I have the biscuit recipe?!!!), great company in the breathtaking surroundings! We had a wonderful sunny weekend staying in our stunningly beautiful & luxurious cottage, where every single thing had been carefully considered 🙏🏽 Looking forward to running Juicy Yoga / Meadowside Yoga Retreat here in the future 🧘🏽‍♀️
Cwm Connell is yoga heaven, with the biggest warm welcome, the entire day felt like a gigantic hug. Fantastic teaching and yoga practices set in nature. And your food was absolutely divine. Thank you so much, I left feeling super grounded and very much cared for. Can't wait to find an opportunity to come back!
Thank you, thank you Alex and Emma – for the inspirational teaching and sense of deep harmony in your beautiful yoga hall. Delicious food and delightful company – you really cast a spell over all of us with your Magic of Yoga retreat.
Alex is a consummate professional with a calming voice and manner. Reassuring, helpful and knowledgeable I always look forward to his classes every week. He also brings a sense of fun to his yoga classes and his knowledge and experience of all aspects of yoga is without question. And to top it all he is a lovely human being as well! I would highly recommend Alex without question.
I have been going to weekly classes with Alex since September and enjoying them immensley. Alex is welcoming and warm and he is able to hold the group extremely well. He brings something new to each class and his passion for his practice is obvious, which he delights in sharing. He is not afraid to challenge us to find our own limits whilst at the same time creating an inclusive environment. I look forward to the classes each week.
Alex is a truly inspirational teacher. We are so lucky that he provides this motivational strengthening and holistic approach. His voice should be recorded as it has a great tone and resonance. I always feel relaxed and uplifted as well as knowing I've worked hard and taken this precious time for me.
This is my first time practising yoga so wasnt sure what to expect, but I'm loving it.???? Alex passes on his passion and knowledge in a beautifully calm manner, enabling, tranquility and mindfulness, while pushing us to increase physical strength and flexibility. Thanks Alex.
I have just completed Alex's excellent Magic of Yoga programme. I am a beginner and Alex has a brilliant way of explaining what we are going to do, with extra thoughts about Yoga and what its essence is. Loved the course and believe it has started my life-changing path to improved health and being well.
Alex's attention to the unique requirements of different students has allowed me to grow in confidence, both in improving postures and trying new asanas. Yoga has provided me with benefits both mental and physical, improving my strength, flexibility and balance.
I started as a Beginner 6 months ago and am now an Improver (hopefully!), I really notice my own progress which makes the courses feel rewarding.
Alex brings a great level of knowledge and fun to the classes which have combined an enjoyable, social workout with mindfulness, balance and increased strength. I am hooked!
I came to yoga with very little expectations. I have suffered with frequent back pains for most of my adult life and I can say that after a terms worth of lessons my whole body feels so much stronger and flexible. Yoga not only gives me much needed physical exercise but mental calmness too.
New to yoga last year, but already I'm hooked! Alex is incredibly patient and encouraging during his classes, but be in no doubt, you definitely come away knowing you've moved your body in ways you didn't know were possible!
Alex runs a super weekly class that has greatly improved my suppleness and mental outlook. He transcends the yoga postures and brings a very holistic mental and physical approach to his classes. Very approachable, he oozes tranquility, but knows when to push the class to its limits.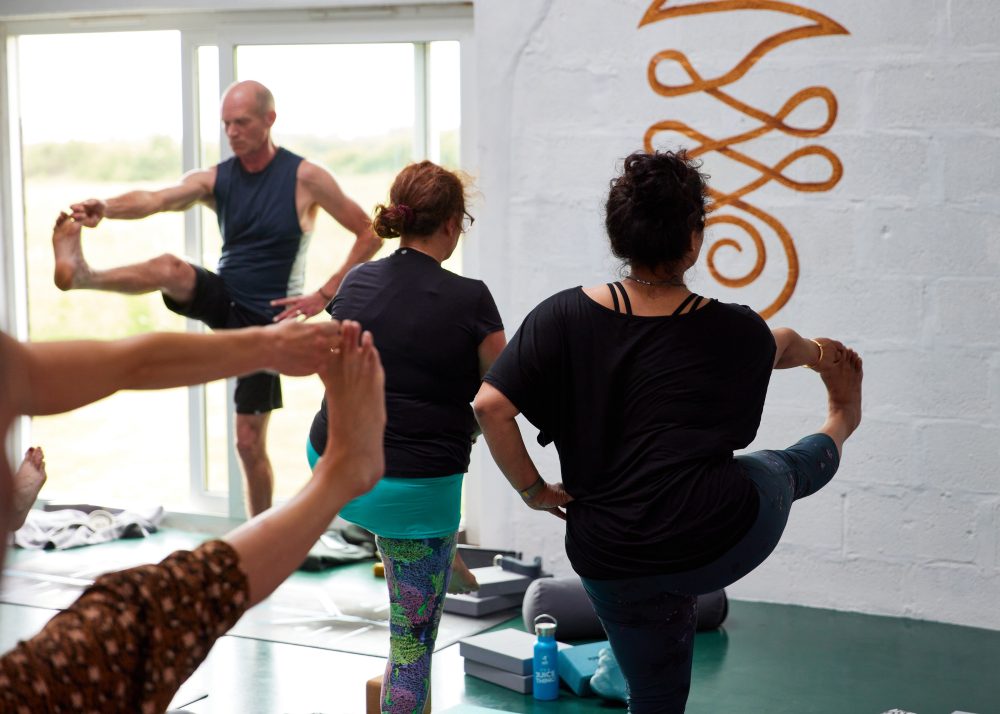 Yoga retreats
Emma and I run regular one day retreats here at Cwm Connell.  Our next retreat is:
Saturday 11th May 2023:  A Magic of Yoga One Day Retreat – The Energy of Spring
This is an all level day retreat with 5 Element Form, Hatha and Restorative yoga classes bringing focussed awareness to the energy of the subtle body and the changes we experience with the seasons. Find balance and renewed strength on this retreat within. Including vegan lunch and snacks with optional vegan dinner.  All cottages available to hire at a discounted rate if you'd like to stay and make the most of your visit.
Please contact us at alex@cwmconnell.co.uk for more information including schedule.