Guest information
Cwm Connell mini spa
Consisting of a gorgeous hot tub and hot coals sauna, holidaying in the countryside has never been so luxurious. What could be better than relaxing and pampering yourself on the coast in a beautiful spa?
With uninterrupted wide blue sky views our mini spa is the perfect place for a little self indulgence and 'me time'. The perfect treat for achy muscles and tired feet after a long day walking the Pembrokeshire Coastal Path.
All our guests have free use of our Mini Spa every day. There is a timetable in the Laundry for you to book exclusive use of the spa for an hour each day.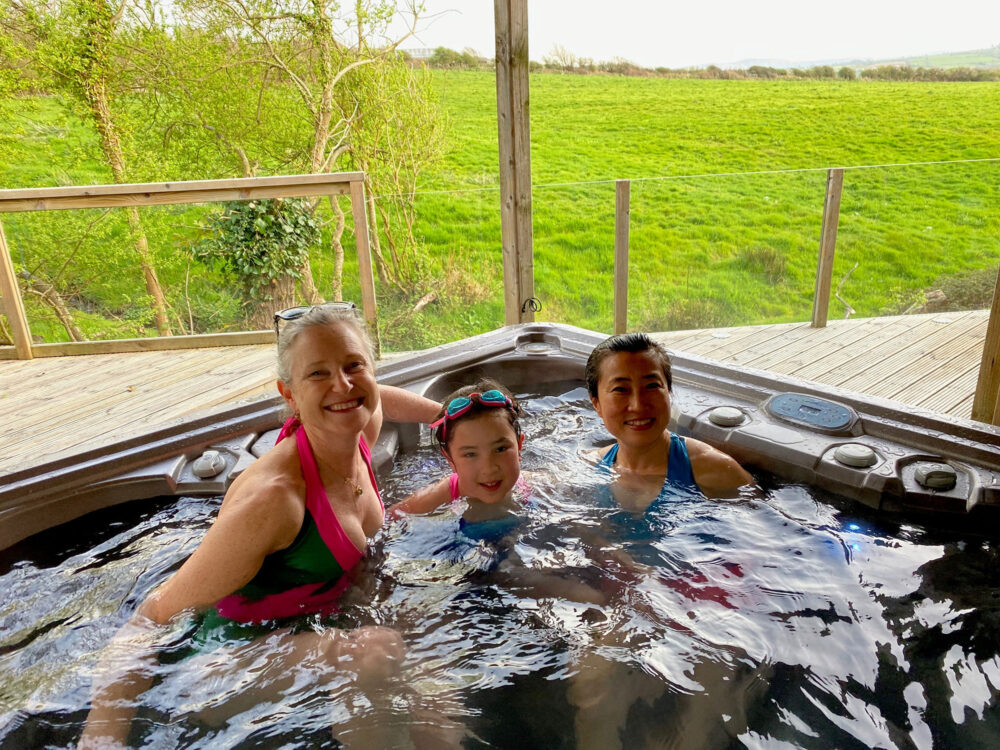 Amenities
Available at the spa
Hot tub
Our Marquis Hot Tub is top of the range with jets coming at you from every direction to pummel those sore muscles. Set at a constant 39.5° it's sure to relax.
Sauna
Equipped with a new hot coals sauna, the sauna is suitable for up to four at a time. Steam away any aches and cold bones.
Shower room
Jump under a stream of hot water before and ice cold fresh water after your sauna. It's a great start to the day.